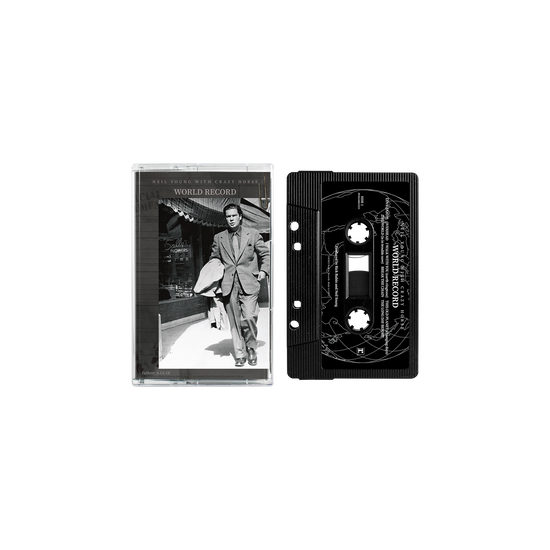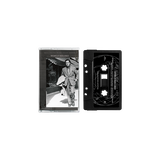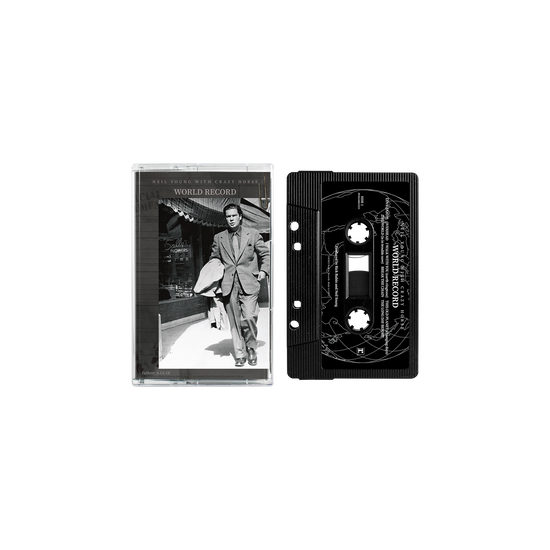 Pre-order included
Availability:
This item is currently not available
10 New Songs Of Our Times
Produced by Rick Rubin and Neil Young.
As Young himself said in a message on the Times-Contrarian during the making of World Record: "Real magic lasts and we think we have it."
Recorded live to capture the Horse's long-running spirit, the album was mixed to analog tape at Shangri-La Studio.
To optimize audio quality, the vinyl format of World Record will be released as a three-sided double album with an etching on side four.
There will also be a limited-edition version of the album pressed on clear vinyl available at The Greedy Hand Store.
World Record will also be issued on cassette and as a double CD set (mirroring the track sequence of the double LP).
All Greedy Hand Store purchases of World Record (LP, CD or cassette) come with free hi-res digital audio downloads from the Xstream Store © at NYA.
1. Love Earth
2. Overhead
3. I Walk With You (earth ringtone)
4. This Old Planet (changing days)
5. The World (is in trouble now)
6. Break The Chain
7. The Long Day Before
8. Walkin' On The Road (to the future)
9. The Wonder Won't Wait
10. Chevrolet
11. This Old Planet reprise