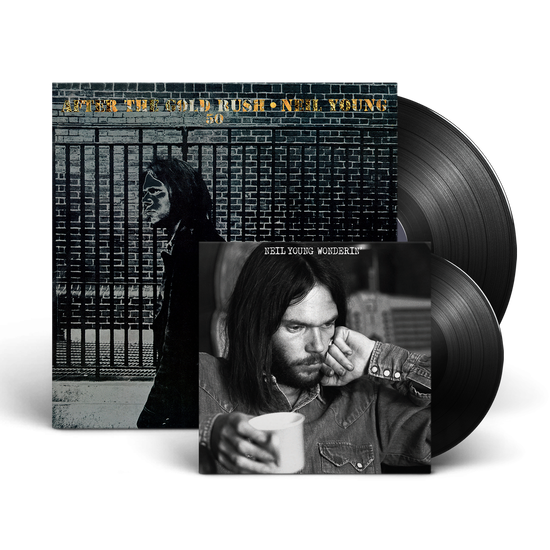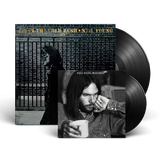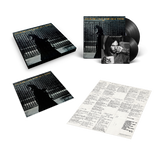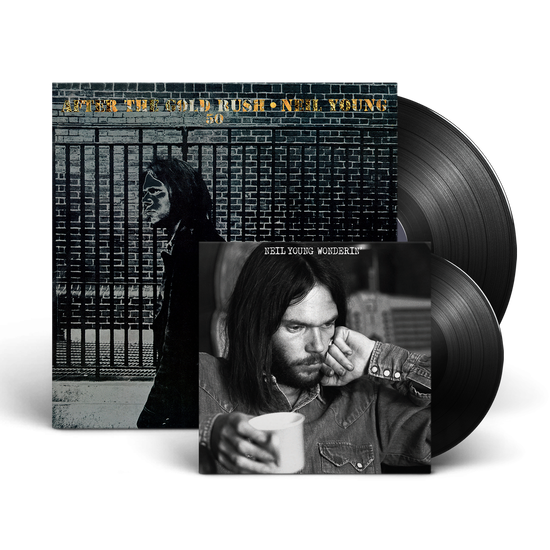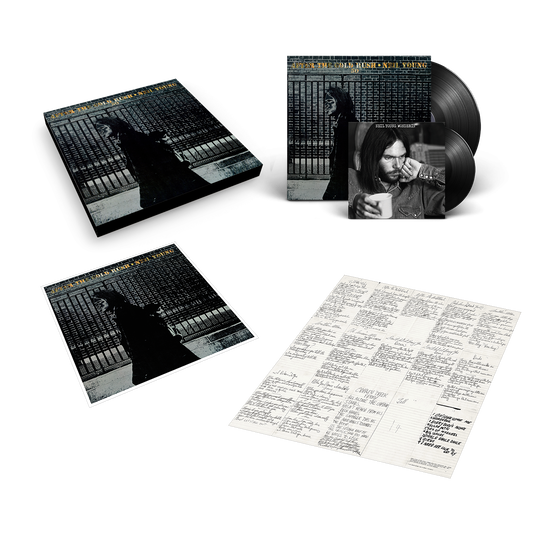 After The Gold Rush 50th Anniversary Edition Vinyl Box
Pre-order included
RELEASE DATE: March 19, 2021

AFTER THE GOLDRUSH 50TH ANNIVERSARY BOX SET
· The Vinyl Box is individually numbered
· After The Gold Rush is pressed 180g Vinyl
· Exclusive 7" single with two versions of the album outtake "Wonderin'" (one previously unreleased)
The unreleased version was recorded on August 5 1969 at Sunset Sound in Hollywood, CA.
This 7" single will not be released outside of this box
· Included in the box is a 12 x 12 lithograph of the iconic album cover
· The artwork for the album is updated for the 50th Anniversary Edition:
In the years before he passed away, Gary Burden, Neil's long time art director, had envisaged solarizing the album art – especially the back cover shot of Neil's jeans & patches. Gary's partner, Jenice Heo, has now executed Gary's vision and created a unique take on this classic album cover. The cover is printed on special silver coated paper stock to create the desired effect.
Originally released on September 19th 1970, Neil Young's seminal album "After The Gold Rush" has rightly been acknowledged as one of the finest albums ever made. It is one of Neil Young's masterpieces and in addition to the title track it features the classic songs "Tell Me Why", "Only Love Can Break Your Heart", "Southern Man", "Don't Let It Bring You Down", "Birds", and "When You Dance I Can Really Love". The album has been certified double platinum in the US and the UK and has sold consistently worldwide since its release.

The vinyl box includes the album, with a variant of the artwork originally created by Neil's long-time art director Gary Burden, in collaboration with Jenice Heo. The vinyl box also includes a 7" single, in a picture sleeve, with two versions of the album outtake "Wonderin'". Side A was recorded in Topanga in March 1970 and was only released on CD in Neil Young Archives Vol 1. Side B is an unreleased version of "Wonderin'" recorded at Sunset Sound in Hollywood in August 1969. A litho print of the album front cover is also exclusively included in this vinyl box.

The CD format of the 50th Anniversary Edition includes the different artwork plus the two versions of "Wonderin'" – added to the end of the album after a 30 second pause.
SIDE 1
Tell Me Why
After The Gold Rush
Only Love Can Break Your Heart
Southern Man
'Till The Morning Comes
SIDE 2
Oh, Lonesome me
Don't Let It Bring You Down
Birds
When You Dance I Can Really Love
I Believe In You
Cripple Creek Ferry