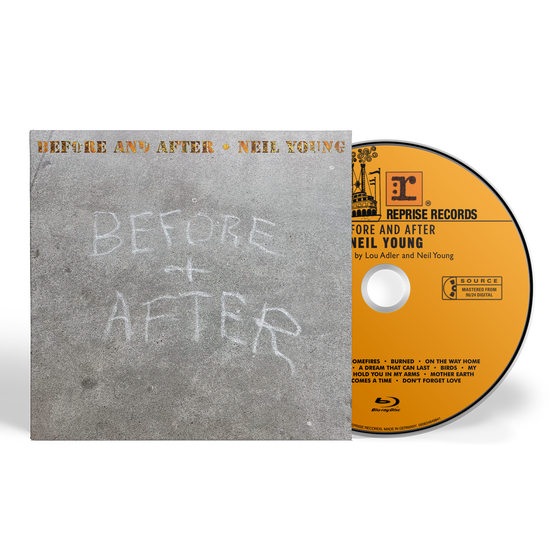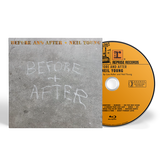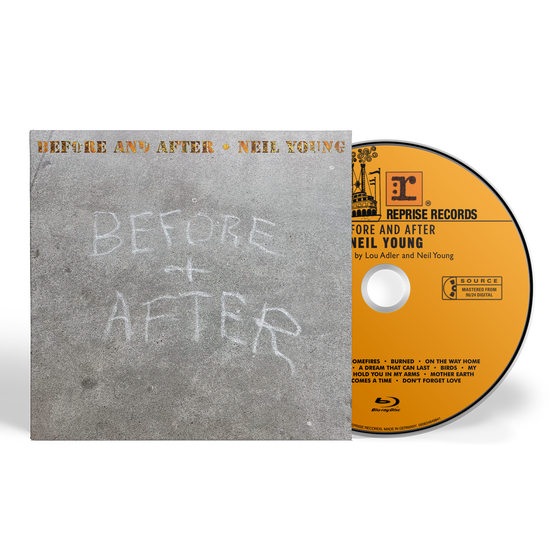 "Songs from my life, recently recorded, create a music montage with no beginnings or endings." — NY
On his new album, BEFORE AND AFTER, Young has approached a totally eclectic collection of mostly obscure songs like a painter with a new palette. Picking from a vast array of his originals, Young chooses favorites from his playbook like a trip into his music history and performs them mostly alone, taking a solo acoustic journey to a new place. Each of the songs blend and create one continuous flow, clocking in at a 48-minute pure and intimate listening experience. Produced by Lou Adler and Neil Young and mixed by Young and Niko Bolas, aka The Volume Dealers, this is unlike any other album he has released to date.

Young describes BEFORE AND AFTER succinctly: "The feeling is captured, not in pieces, but as a whole piece — designed to be listened to that way. This music presentation defies shuffling, digital organization, separation. Only for listening. That says it all".

New versions of the songs themselves seamlessly move and morph with mesmerizing clarity, beginning with his earliest Buffalo Springfield appearance, "Burned," to the recent "Don't Forget Love" (from 2021's BARN) and including the previously unreleased song "If You Got Love".

BEFORE AND AFTER will be available in four formats: vinyl LP; clear vinyl LP (Limited Edition)), Blu-Ray disc featuring Atmos mix, Binaural mix and Hi-Res 96/24 stereo; as well as Compact Disc.
Tracklist:
I Am The Ocean
Homefires (Unreleased)
Burned
On The Way Home
If You Got Love (Unreleased)
A Dream That Can Last
Birds
My Heart
When I Hold You In My Arms
Mother Earth
Mr. Soul
Comes A Time
Don't Forget Love