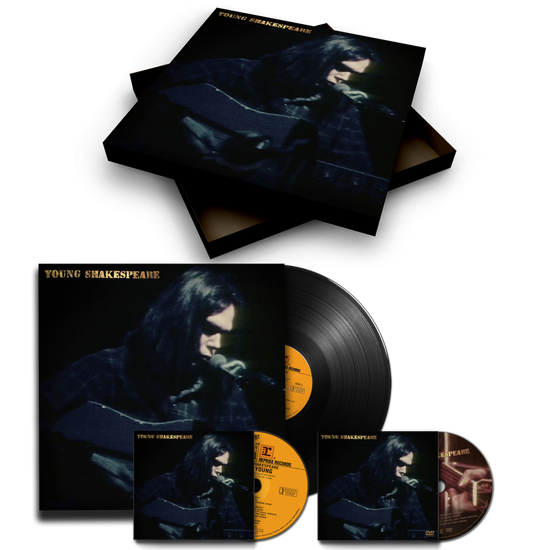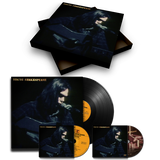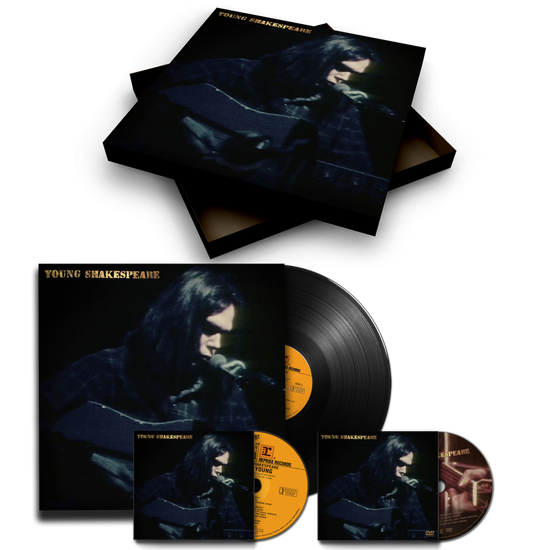 Young Shakespeare Deluxe (CD, LP & DVD)
Just two months after the release of his seminal After the Gold Rush, Neil Young sat down for a performance at The Shakespeare Theater on January 22, 1971. The Stratford, CT show captures the artist stripped down to the bare essentials—acoustic guitar, piano, and harmonica.
The concert was recorded for presentation on German TV later that year but was not publicly available until now. The original 50 year-old analog tapes have been lovingly restored, making available early acoustic recordings of two After the Gold Rush songs, early Harvest tunes, and beloved favorites such as "Ohio," "Cowgirl in the Sand," "Helpless," "Down by the River," and "Sugar Mountain."
Young wrote on NYA that Young Shakespeare is, "a more calm performance, without the celebratory atmosphere of Massey Hall, captured live on 16mm. Young Shakespeare is a very special event. To my fans, I say this is the best ever…one of the most pure-sounding acoustic performances we have in the Archive."
This beautiful concert is being released on LP, DVD and CD, plus a deluxe boxed edition that includes all 3 formats – LP, CD and DVD.